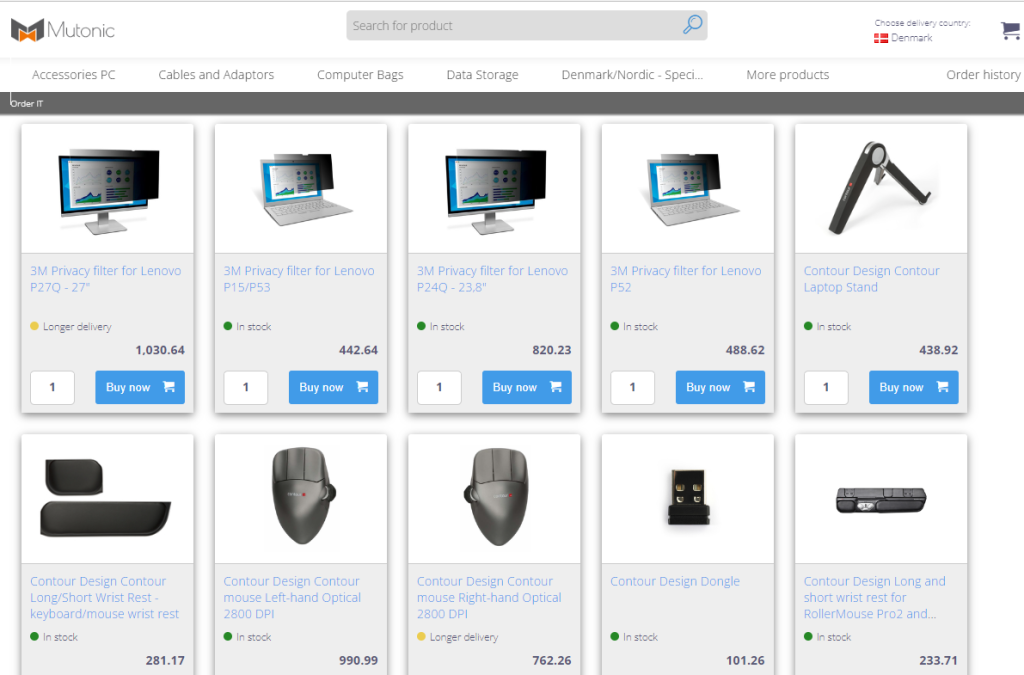 Your own Internal IT Shop
Employees can have the option of ordering via their company's own web portal. OrderIT provides you with having your very own IT webshop without any need for support and maintenance.
Design your company's IT webshop so it looks like your corporate site. Or choose your own unique design.
You can easily add and remove products, overwrite product names, insert your own products and much, much more.